Matthew Hora
Assistant Professor
766 Educational Sciences

1025 W Johnson Street
Madison, WI 53706-1706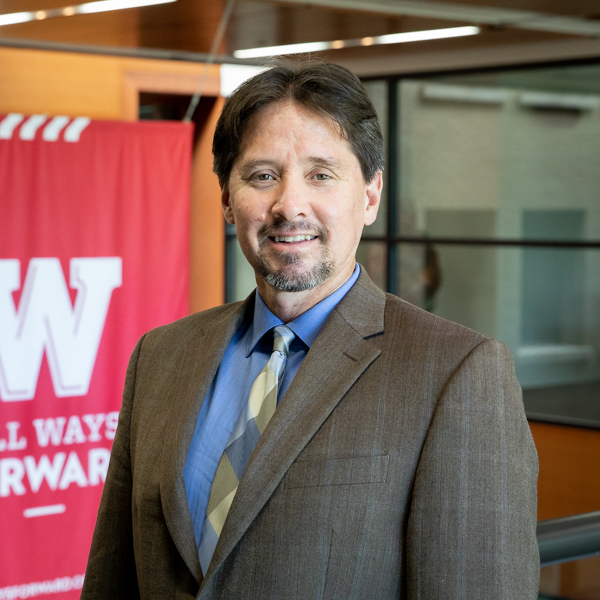 Download CV &nbsp http://www.matthewhora.com http://ccwt.wceruw.org
Matthew T. Hora is an Assistant Professor of Adult and Higher Education in the Departments of Liberal Arts & Applied Studies (Division of Continuing Studies) and Education Policy Studies (School of Education), and is also the Director of the Center for Research on College-Workforce Transitions in the Wisconsin Center for Education Research. His interdisciplinary work on active learning, organizational change, college internships, and the nature of skills has brought a cultural and critical perspective to debates on two issues that are dominating the higher education landscape around the world – instructional reform and student employability. Courses taught by Dr. Hora include an online non-credit course for postsecondary faculty on teaching "21st century skills," featured in English, Spanish and Mandarin Chinese, and courses examining the student employability discourse from a cultural and critical perspective.
His research program is informed by theory and method from cultural anthropology, the learning sciences, and sociology, and has been featured in a wide range of academic papers, magazine articles, and the book "Beyond the Skills Gap: Preparing College Students for Life and Work" which won the 2018 AAC&U Frederic W. Ness Award for the best book on liberal education. His current research program is supported by the National Science Foundation and the Bill & Melinda Gates Foundation, and is focused on providing rigorous empirical evidence on issues related to college internship access, quality, and outcomes to partner institutions that include community colleges, Historically Black Colleges and Universities, Hispanic-Serving Institutions, and regional comprehensive universities in the U.S., China and Japan.
Education
PhD Educational Psychology, University of Wisconsin-Madison, 2012
MA Applied Anthropology, University of Maryland, College Park, 2004
BA Literature, University of California, Santa Barbara, 1995
Select Publications
Hora, M. T. (2020) Hiring as cultural gatekeeping into occupational communities: implications for higher education and student employability Higher Education, 79(2), 307-324.
Hora, M. T., Chen, Z., Parrott, E., & Her, P. (2020) Problematizing college internships: Exploring issues with access, program design, and developmental outcomes in three U.S. colleges International Journal of Work Integrated Learning, 21(3), 235-252.
Hora, M. T., Newman, R. T., Hemp, R., Brandon, J., & Wu, Y. (2020) Re-framing student employability: From commodifying the self to supporting student, worker and societal well-being Change: The Magazine of Higher Learning, 52(1), 37-45.
Hora, M. T., Smolarek, B., Martin, K. N., & Scrivener, L. (2019) Exploring the situated and cultural aspects of communication in the professions: Implications for teaching, student employability, and equity in higher education American Educational Research Journal, 56(6), 2221-2261.
Hora, M. T., & Blackburn-Cohen, C. (2018) Cultural capital at work: How cognitive and non-cognitive skills are taught, trained, and rewarded in a Chinese technical college Community College Review, 46(4), 388-416.
Benbow, R., & Hora, M. T. (2018) Reconsidering college student employability: A cultural analysis of educator and employer conceptions of workplace skills Harvard Educational Review, 88(4), 483-515.
Hora, M. T., Oleson, A., & Benbow, R. (2016) Beyond the skills gap: Educating college students for life and work Boston, MA: Harvard Education Press.
Hora, M. T. (2016) Navigating the problem space of academic work AERA Open, 2(1), 1-19.
Hora, M. T., & Ferrare, J. (2013) Instructional systems of practice: A multi-dimensional analysis of math and science undergraduate course planning and classroom teaching The Journal of the Learning Sciences, 22(2), 212-257.
Hora, M. T., & Millar, S. (2011) Building education partnerships: Navigating diverse cultural contexts to turn challenge into promise Sterling, VA: Stylus Publications.
Select Presentations
Hora, M. T., 36th Annual – Wisconsin Technical College Information Technology Faculty and Administrators Conference, "Improving access to internship opportunities: Insights from a study on obstacles to internship participation" (2020), Madison, WI
Hora, M. T., Career Pathways Initiative, "Why culture and the disciplines are essential for teaching "soft" skills to college students" (2020)
Hora, M. T., ACP/Pathways Education-Business Partnerships Conference, "Building and sustaining stakeholder partnerships in Wisconsin: Lessons from the New Skills for Youth grant" (2019)
Hora, M. T., The Ohio State University Sesquicentennial Academic Summit Reimagining Teaching and Learning, "Why culture and the disciplines are essential for teaching "soft" skills to college students" (2019), Columbus, OH
Hora, M. T., American Educational Research Association Annual Meeting, "What do we know about college internships? Insights from researchers and practitioners on challenges, opportunities, and implications for equity" (2019), Toronto, ON
Hora, M. T., Benbow, R., Zwickl, K., & Martin, K., American Anthropological Association Annual Meeting, "Exploring the cultural and situational features of communication skills in the nursing profession: Implications for higher education" (2018), San Jose, CA
Hora, M. T., & Blackburn Cohen, C., American Educational Research Association Annual Meeting, "Cultural capital at work: How cognitive and non-cognitive skills are taught, trained and rewarded in a Chinese technical college" (2018), New York, NY
Hora, M. T., & Benbow, R., Annual Meeting of the American Economic Association, "How educator-employer social networks and cross-sector partnerships impact the teaching and training of non-cognitive skills" (2018), Philadelphia, PA
Hora, M. T., Berret, D., Van Noy, M., & Zwickl, B., Association for the Study of Higher Education Annual Meeting, "Exploring the role of public higher education in a career-minded world: Three descriptive studies of higher education – workforce relations that unpack the "Skills Gap" narrative" (2016), Columbus. OH
Hora, M. T., & Benbow, R., Association for the Study of Higher Education Annual Meeting, "Postsecondary education and the 'Skills Gap' in Wisconsin: An investigation of the cultural nature of valued workforce skills" (2016), Columbus. OH
Select Awards and Honors
Frederic W. Ness Book Award, Association of American Colleges & Universities, 2018
Excellence in Professional-Scholarly Publication, Jerome L. Neuner Award, 2016
Emerging Interfaces Award, Wisconsin Institutes for Discovery, 2012