Simone Schweber
Goodman Professor of Education and Jewish Studies
(608) 263-5856
528-B Teacher Education Building

225 N Mills Street
Madison, WI 53706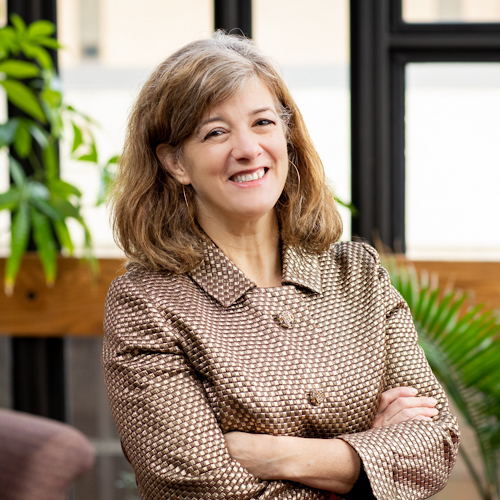 Download CV &nbsp
Served as Director of the Mosse/Weinstein Center for Jewish Studies.
Select Publications
Schweber, S. A., Hauver James, J., Kunzman, R., Barton, K., & Logan, K. (2015) Religion in the classroom: Dilemmas for democratic education New York: Taylor & Francis.
Schweber, S. A., & Findling, D. (2007) Teaching the Holocaust: A Handbook for Teachers in Religious School Contexts Los Angeles: Torah Aura Productions.
Schweber, S. A. (2004) Making sense of the Holocaust: Lessons from classroom practice New York, New York: Teachers College Press.
Select Presentations
Schweber, S. A., US Holocaust Memorial Museum, "Holocaust education in the era of Trump" (2018)
Schweber, S. A., , "Holocaust Education in a Global Context" (2017)
Schweber, S. A., Collaboration between Tel Aviv University and UW-Madison faculty, "" (2014), Tel Aviv
Schweber, S. A., International Conference for Researchers on History Education, "The state of Holocaust education at the Gaza war" (2014), London, England
Schweber, S. A., , "Reflections on Newtowne, one year out" (2013), St. Louis, MO
Schweber, S. A., , "Controversies and consistencies in Holocaust and genocide education" (2012), New York
Schweber, S. A., , "Perversions of history: Visions of Holocaust history in fundamentalist schools" (2011), Seattle, WA
Schweber, S. A., Presentation to social studies teachers (under the auspices of Jewish Foundation for the Righteous), "Learning to teach about the Holocaust" (2011), New York
Schweber, S. A., , "Holocaust education: An overview for teachers and administrators" (2010), New York
Schweber, S. A., , "Holocaust education: An overview of research" (2010), Washington, DC
Select Awards and Honors
Small Grant to study the construction and reception of holograms of Holocaust survivors ("New Dimensions of Testimony") in situ in Holocaust museums in England and the U.S., Spencer Foundation,
One-year grant in highly competitive process to serve as Principal Investigator for collaborative web-site curriculum development project for teaching about American Indians of Wisconsin on-line, Ira and Ineva Reilly Baldwin Foundation,
Awarded research support in a highly competitive Graduate School Research Award competition to continue collecting district documents and interviewing teachers from around the state of Wisconsin about work-life conditions in the aftermath of the passage of Act 10., UW-Madison Research Competition,
United States Holocaust Memorial Museum Residential Fellowship, U.S.Holocaust Memorial Museum Center for Advanced Holocaust Study, 2006
Full support to attend graduate school at Stanford University, Wexner Foundation, (1993, 1997)
Graduated with High Honors & awarded membership in Phi Beta Kappa, Swarthmore College, (1993, 1989)